What We Do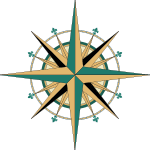 Advertising & Sales Promotion
We do it all from creating distinctive branding, powerful ads, direct response programs, brochures, sales supports, trade show booths and other forms of marketing communications.
Branding
Branding is a perpetual process. People, markets, and businesses are constantly changing and the brand must evolve in order to keep pace. We help you create your brand strategy to position yourself accordingly, and then constantly manage everything that influences your positioning.
Web Design & Development Solutions
Our team of professionals will work with you to develop a custom solution that drives traffic to your business and converts it to revenue.
Mobile Solutions
Ensure your site displays properly on mobile devices and tablet computers. Be sure to quickly and easily deliver the information that mobile users want.
Email Solutions
Use our comprehensive lead generation and email marketing solution that captures data for Customer Appreciation Programs, Email Alerts, Newsletters, Relationship Marketing Campaigns, and more.
SEO Solutions
Our solutions can get you listed for your most popular keyword strings. We can help improve organic ranking and optimize paid listings to maximize search results. Gain insight into website traffic with analytical reporting.
Direct Response Marketing
Direct mail still resonates with every age group and the response rates for direct mail remain high for all demographics. With our expertise, incorporating it as part of your marketing strategy may be a real game-changer.
Sales & Business Meeting Production
Our experience includes many video productions, hundreds of interviews, more than one hundred main-stage meeting productions, and small business meeting break-outs in the U.S. and internationally including CEOs, celebrities, product brand managers and even an American President.
Public Relations
Through the creation of news releases, events, newsletters and social media campaigns, we promote a positive corporate reputation through communications with the public.
…and much more!