Our Methodology
We help clients achieve their goals by designing smart, creative, content based marketing that is tasteful – and distinctive. We have extensive media and production knowledge so that each project meets your strategic objectives, and budget.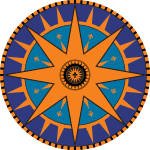 Our Methodology incorporates:
Understanding your goals.
We take the time to fully absorb your overall marketing strategy, so that our work expresses your short-term and long-term goals.
Proper interpretation of the input.
When we begin a project, our creative team is there to listen, to challenge, and to stay focused on your objectives.
Resourcefulness.
We draw on an extensive network of creative talent to ensure that you get the best possible results.
Net Billing.
Our no-markup policy, combined with millions of dollars in purchasing experience, ensures that you receive the best possible value.
Our Reputation. Your Success.
We've built our reputation on client successes. Your complete satisfaction is our goal.